Surrendering a Pet
The Toledo Area Humane Society understands there may be times when it is necessary to surrender your pet. TAHS offers a safe place for animals in need of a home to go.
TAHS can offer solutions to some of the common causes of surrendering your pet:
Moving: Most apartment complexes are pet friendly but you can always ask the leasing office if they have specific rules and requirements.
Behavioral: TAHS has an online behavior helpline to offer people guidance on issues.
Domestic violence: The "Safe Place" program provides temporary shelter for the animals of people who have been displaced by domestic violence. Arrangements are made through the YWCA Crisis Hotline – (888) 341-7386.
Please Note that if you are bringing in a kitten or multiple kittens, you do NOT have to make an appointment to do so at this time. You can just bring the kitten(s) to the back of the shelter to our intake department Monday-Thursday 12pm to 4pm. Kittens must be 5 months old or less.
You will receive two confirmation emails after scheduling your appointment. One will confirm payment, the second will confirm date and time and provide you with a questionnaire which we ask you fill out prior to your appointment.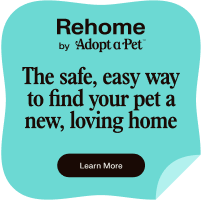 If there are no appointments available, feel free to click on the link above. We believe that rehoming pets should be easy and stress free both for you and your pet. Our experts at Adopt-a-Pet.com, the largest non-profit pet adoption website, with support from the Petco Foundation, have created a simple, reliable, free program to help you place your pet from your loving home directly to another.
Things to know:
Surrender fees are non-refundable. If you need to, you can reschedule an appointment.
Due to an overwhelming need, appointments aren't always immediately available. If no appointments are available please check back the following Monday.
Plan on your appointment taking 20-30 minutes for cat appointments and 35-45 minutes for dogs
There may be instances where the Toledo Area Humane Society is unable to place animals up for adoption. Severe health and/or behavior issues such as house soiling may prevent animals from being adoptable. In these instances, shelter staff will provide owners with alternative resources.
The Toledo Area Humane Society does not accept feral cats; shelter staff will provide alternative resources.
Ohio law requires any animal that has bitten and broken skin be quarantined for 10 days to observe for signs of rabies. Please contact Lucas County Canine Care and Control or your veterinarian for quarantine services.
What kind of pets we can accept?
TAHS accepts dogs, cats and other small domestic pets. We are not equipped to shelter livestock, wild animals or exotic pets.

Owners/Strays
TAHS requires proof of ownership upon surrender. If you are not the owner, you must bring a signed note with a photocopy of ID of the owner.

TAHS cannot take stray dogs. Contact the Lucas County Canine Care and Control at 419-213-2800 to report stray or lost dogs.
TAHS will accept friendly stray/abandoned cats and kittens. Stray cats/kittens need to be brought to the shelter during your scheduled appointment time. Please call 419.891.0705 for emergencies.
Information needed
Bring your pet's recent vaccination/medical records and detailed information about the pet's daily habits and behaviors.
When you arrive
Please enter through the Animal Intake Entrance at the back of the building by ringing the doorbell. You will need to make sure your pet is properly confined before you bring the animal inside. Dogs should be on a leash and cats should be in a carrier. Make sure you park in parking lot, not behind the building.

Evaluation
TAHS evaluates each animal for health and behavior issues at the time of intake to make sure this is the best option for the animal.